A series of non-canon videos as Mario and Wario try to run for president of the Mushroom Kingdom.
Synopsis (Timeline of Campaign)
Edit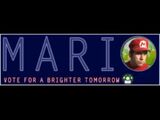 October 9: Mario announces that he is running for president of the Mushroom Kingdom on the pilot episode of YouTube News. Luigi is his running mate.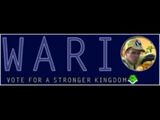 October 11: Angry that Mario is running for president, Wario decides to run against him in jealousy. His running mate is Venom from Spider-Man.
October 12: Mario and Wario face off in the Mushroom Kingdom and debate on YouTube News, which devolves into a massive argument between them.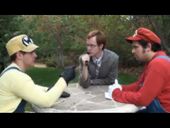 October 14: Mario launches an Anti-Wario Political Ad, with Waluigi revealing "secret" information about him.
October 15: Wario launches a counter ad, with Luigi talking about Mario.
October 18: Election Night begins in the Mushroom Kingdom. Both sides tie at the popular vote and the electoral college elects Ash Ketchum as president. Mario and Wario are angered by the outcome, and Chris Muller becomes confused, seeing as how Ash wasn't running for president in the first place.
Appearances
Edit
Characters
Edit
Production Notes
Edit
Series Continuity
Edit
Coming soon!
Character Revelations
Edit
Coming soon!
External links
Edit